Dr Lawrence Lee
MBBS FRANZCO FRACS
Retinal Specialist & Vitreoretinal Surgeon
Associate Professor of Ophthalmology, University of Queensland
Specialising in Vitreoretinal Surgery, Complex Cataract Surgery, Diseases of the Retina, Vitreous and Macula, Diabetic Retinopathy, Eye Trauma, Uveitis, Ocular Inflammatory Diseases.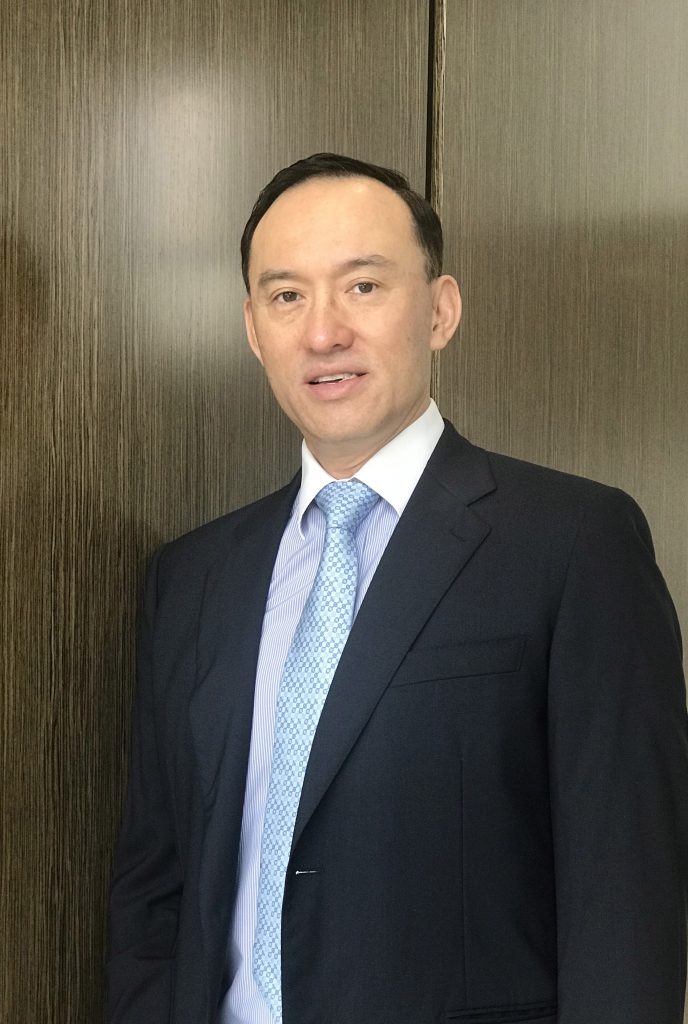 Dr Lawrence Lee is a retinal specialist and vitreoretinal surgeon, with over 25 years of experience specialising in medical and surgical retinal diseases. Dr Lee has particular expertise in the treatment of macular degeneration, retinal detachment, complex cataract surgery, diabetic retinopathy, macular hole, epiretinal membrane, and eye trauma. Dr Lee is also one of the few highly skilled paediatric vitreoretinal surgeons in Australia, managing children's retinal diseases and trauma.
Dr Lee undertook his ophthalmology training in Brisbane and completed a retinal fellowship at the Sydney Eye Hospital. He was awarded the Royal Australian College of Ophthalmologists and Alcon Fellowship to pursue further retinal training with the eminent Professor J. Donald M. Gass at the Ophthalmology Department, Vanderbilt University in Nashville, Tennessee USA. He later worked at the prestigious Moorfields Eye Hospital in London where he managed complex retinal disorders and vitreoretinal surgery.
Dr Lee is a Consultant Ophthalmologist and a past Director of the Department of Ophthalmology at the Royal Brisbane and Women's Hospital, and a Vitreoretinal Surgeon at the Queensland Children's Hospital. Dr Lee is the current Director of Ophthalmology at the St Andrew's War Memorial Hospital in Brisbane. Dr Lee is also the current Chairman of the RANZCO Continuing Professional Development Committee. Dr Lee holds an academic position as an Associate Professor of Ophthalmology at the University of Queensland and is extensively involved with the teaching and training of medical students, ophthalmology registrars and fellows.
Dr Lee is an international member of The American Society of Retina Specialists (ASRS), the Australian and New Zealand Society of Retinal Specialists (ANZSRS), and the Asia Pacific Vitreoretinal Society (APVRS). Dr Lee is a regular invited speaker at national and international conferences and his published work includes over 200 journal articles, conference papers and book chapters. In addition to vitreoretinal surgery, Dr Lee has a keen interest in ophthalmic imaging with wide-field OCT, OCT angiography, ICG angiography and conducts clinical research trials on new treatments of retinal diseases. Dr Lee is an authority in the field and his opinion is highly regarded in Medico-Legal and WorkCover cases.
Dr Lee consults from two private practice locations at Wickham Terrace Brisbane and at Sunnybank on Brisbane's Southside. Dr Lee has provided essential ophthalmic care to Far North Queensland for over a decade and continues to receive referrals from country and rural areas for his specialist retinal expertise.
Dr Lee strives to provide the best eye care for patients by utilizing his international training, ophthalmic surgical skills and clinical research experience and remains at the forefront of retinal surgery and the latest retinal treatments to benefit his patients.