City Eye Centre is located on Level 10, Watkins Medical Centre, at 225 Wickham Terrace, Brisbane. Watkins Medical Centre is directly opposite the iconic, heritage-listed Old Windmill Observatory landmark. Located outside City Eye Centre are wonderful amenities including cafes and a pharmacy, and we are in close proximity to Brisbane Private Hospital and St Andrew's War Memorial Hospital. The upcoming Roma Street Grand Central Station and Brisbane Live Entertainment Centre are a short stroll away.
Address Information:
Level 10, 225 Wickham Terrace
Watkins Medical Centre
Brisbane QLD 4000
Phone: 07 3831 6888
Fax: 07 3831 6883
City Eye Centre is a short walk from the Central Train Station or the Roma Street Grand Central Station precinct.
From Central Station turn right up Upper Edward Street. Once you cross the road, you will see a set of red stairs (Jacobs's Ladder) at the bottom of King Edward Park. Follow the stairs to the top and this will bring you onto Wickham Terrace. Cross the road at the pedestrian crossing, turn left and continue up Wickham Terrace to 225 Watkins Medical Centre, directly opposite the Old Windmill Tower. We are located on Level 10.
On-site secure parking at Watkins Medical Centre is available, operated by Cornerstone Parking. Entrance to carpark is off Bartley Street, directly opposite the Old Windmill Tower. Discounted rates are available if you book online in advance of your appointment.
Please click here for parking information
https://www.cornerstoneparking.com.au/car-parks/watkins-medical-centre/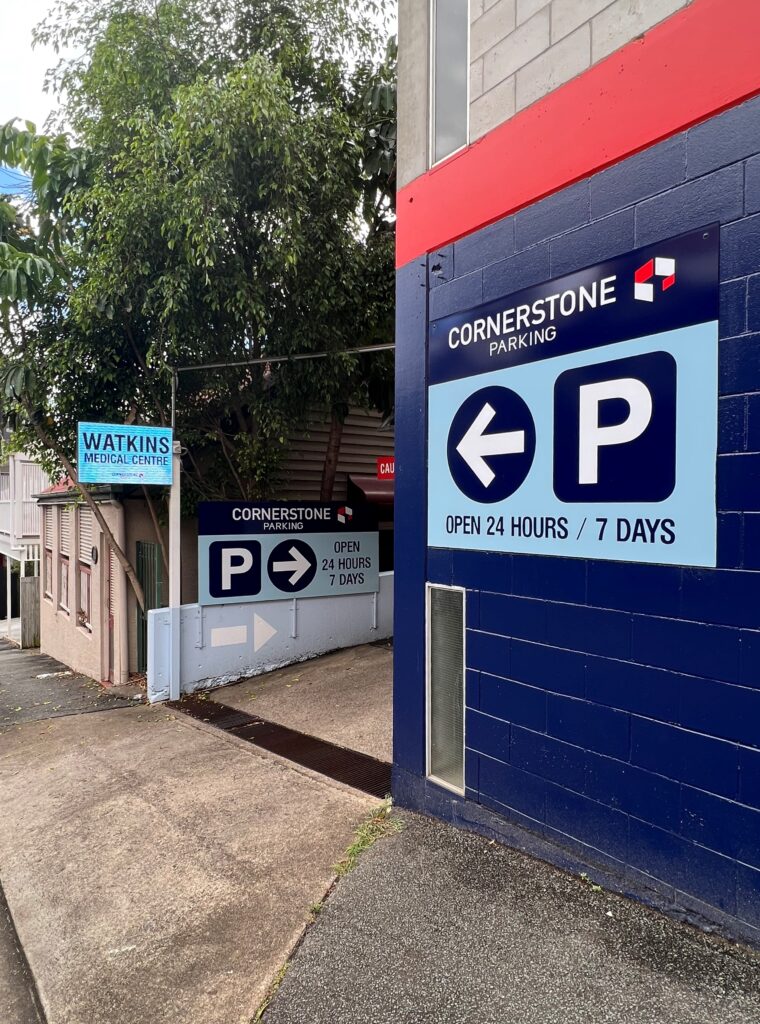 Parking is also available at Wickham Terrace Carpark, a multi-storey Brisbane City Council Carpark, at the corner of Wickham Terrace and Turbot Street. Metered parking is available on Wickham Terrace and the surrounding side streets.
City Eye Centre is approximately 10-minute walk from the Queen Street Bus Station. Free Brisbane City Council Spring Hill Loop Buses operate between the Brisbane CBD and Spring Hill precincts. Bus stop (Stop 134 Windmill Stop) is directly outside City Eye Centre, Watkins Medical Centre. For information on the bus service please click here for the Council website.
https://www.brisbane.qld.gov.au/traffic-and-transport/public-transport/buses/city-centre-free-loops
A commercial and passenger drop-off zone is available directly outside Watkins Medical Centre. Taxi Ranks are also available on Wickham Terrace adjacent to Brisbane Private Hospital.